Things to do in Nashville
Live Music, Restaurants & More
Are you new to Nashville or planning a vacation to visit? This is a roundup of my favorite live music events/venues and restaurants/bars to help you explore the city like a local!
Neighborhood: Downtown
All-female singer/songwriter round every Monday night at the Listening Room.
Neighborhood: Opry Mills
Honestly, the lineup is hit or miss but Tuesday is the "popular" night because it's live on the radio!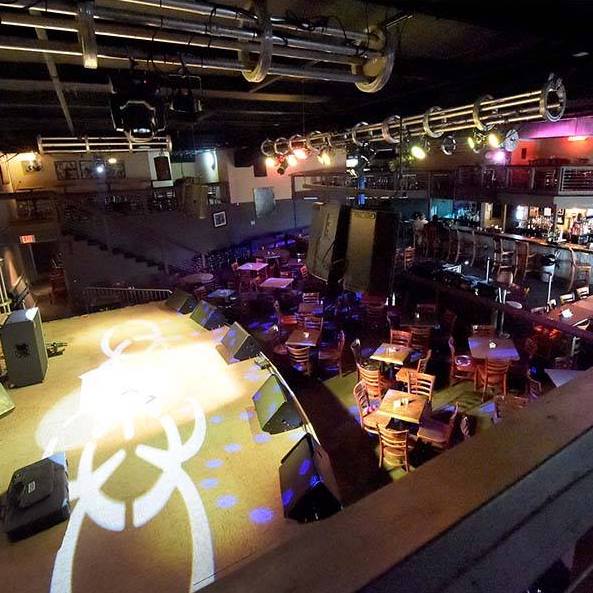 Neighborhood: Downtown-ish
Hosts lots of great shows and is one of the bigger music venue close to downtown.
Photo Credit: 3rd & Lindsley Facebook Page
Neighborhood: Green Hills
If you watch the show Nashville then you know about The Bluebird Cafe. Thanks to the show, it's a lot harder to get tickets these days - but still an iconic Nashville venue.
Photo Credit: The Bluebird Cafe Facebook Page
Neighborhood: Music Row
This one of my favorite Mexican restaurants... when I first moved here I described it as "the Mexican place with all the cool lights!"
Neighborhood: Music Row
This is definitely a go-to Music Row brunch/coffee shop, I've seen various country artists here! I love the super trendy vibe of their new location.
Photo Credit: Edgehill Cafe Facebook Page
Neighborhood: Downtown
ACME quickly became a favorite place for locals to go when it opened. If you're looking for a great rooftop view, Nashville food, and some live music that's not country covers, this is the place for you.
Neighborhood: Sylvan Park / West Nashville
This is one of our summer favorites… it's a restaurant/bar literally on the river!
Neighborhood: The Gulch
New rooftop bar in an area between downtown and Music Row called The Gulch. Great skyline views of the city!
Monthly Music Biz Besties Events
Besties Songwriter Series
Neighborhood: Cool Springs
Tori Martin and I are partnering up to host a monthly Besties Songwriter Series featuring an all female lineup every 2nd Tuesday of the month from 7-10pm at Whiskey Room Live - Franklin!
Besties Coworking Meetups
Neighborhood: Downtown
Come hang out with other Besties every 3rd Tuesday of the month... bring your laptop and surround yourself with other likeminded women while you get some work done.
Pro Tip
Nashville Neighborhoods
Every area of town has a name (like I mention above)… a couple others to check out as you plan would be Hillsboro Village, Midtown, 12 South, and Sylvan Park. If you feel like venturing out for cute boutiques and a small town vibe, definitely head out to downtown Franklin!
KATHERINE FORBES
Founder of Designing the Row and Creator of Music Biz Besties
A Music City girl obsessed with creating confidence in my clients through design, branding, marketing, and community. In today's world, your visual branding and online presence will either make or break you. I've got my Diet Coke in hand and am ready to get started on your next project.